<!________________________________________________________>
<!________________________________________________________>

<!________________________vertical menu________________________________>





David Allan Phoenix Associates
1-250-658-1314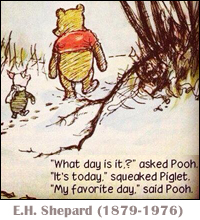 <!_______________ end vertical menu _________________________________________>
CRAIG ALLAN, PRESIDENT

The founder of the company, David Allan has retired and has turned over the reins and ownership of Phoenix Associates to his son, David Craig Allan who will guide the enterprise into the future.

Craig is a highly experienced and successful manager with a demonstrated history of working in the retail, leisure, travel & tourism industries. A graduate of the University of Victoria, Craig has for many years demonstrated strong professional management skills in a variety of settings. He has a firm grasp of such functions as: negotiation, operational control, team building and sales, He believes that developing positive customer experience is the key to business success

Given this, you could not call on a better consultancy to assist you with business issues. Moreover, Craig is connected to the business community so he can readily identify associates that can offer insight into issues beyond his expertise. Phoenix Associates can therefore offer you a total package for your needs.

Whether it is: troubleshooting; training; development; or any other aspect of the business realm you could not be in better hands.
---
| | |
| --- | --- |
| | In these difficult times, Kiera, Craig and Erica's eldest, a skilful child, at just about 10 has decided to make homes for her animal friends, the birds. If you would be interested in acquiring a new home for your birds just phone or email Phoenix Associates. |
---



Click on the image to enlarge.

David Allan has returned to his beginnings as a visual artist. Many years ago David studied art (painting and sculpture) at the University Of Victoria. His final project for his degree was a large metal sculpture of a Phoenix that stood outside UVic's first Phoenix Theatre for many years.

It was a visiting professor of Art, Larry Bakke, who had the most meaningful and lasting impact on Dave's development as an artist, teacher and innovative school administrator.

Bakke was hard to please, once telling Dave to scrape his painting off the canvas because it made him sick! The catharsis provoked by Bakke's seemingly harsh criticism caused Dave to reach far beyond himself in everything he has done since.

David has recently returned to serious painting after a partial hiatus of nearly 50 years. The acrylic collage to the left entitled Diane was the first work completed in 2014. A new website entitled "Another Perception" featuring David's retrospective and current work is now online for you to visit and browse.
---
Click to read!

This interactive autobiographical sketch chronicles Dave Allan's life. It starts in the nineteenth century with his mother's English military family and takes the reader from his birth as the illegitimate son of a single woman in 1930's London through the War years with nights in bomb shelters to his eventual emigration to Canada in 1946.

It goes on to provide insight into his adaptation to a new reality: living with his violent bullying stepfather, a Canadian veteran whom his mother had married during the war. In a childhood marked by harsh treatment, hard work and poverty he builds a world of one where the limits are only defined by imagination. With his only confidant being, his mother, whose lifelong struggle is the quest to find respectability by burying the truth and denying it to him. Withdrawn and rebellious he is a social outcast. His intelligence is his albatross and his life preserver.

Eventually he becomes a teacher, a principal, and globally recognized educator. On the personal side his first marriage fails bitterly and he enters a struggle to rebuild his personal and professional life. He and his second wife labour to raise all five of their children while building a life for themselves.
As he ages, he feels the pressure he has felt all of his life, the pressure to conform. He can't do it. Instead, he is bent on reflection and introspection trying to understand.
Through The Portal

This ongoing project rises out of Dave Allan's growing concern over technology gone wild. Life is not about algorithms but they are ubiquitous.

Here, amid the overwhelming chaos of the current internet, might be a place for rational thinking: a place for exploration, investigation, discussion, collaboration and synthesis beyond the constraints of the dogma and propaganda provided by existing social, political, and commercial institutions. Here, the author has begun to build a framework for discussion. Within it he has begun to assemble ideas and thoughts from many sources.

In a world filled with selfies and cell phones, the Portal is conceived as a possible light at the end of the tunnel: a hopeful doorway to a rational future.
© Copyright 2020 David Allan/Phoenix Associates Incorporated